Surface Art Tile
Offering up some of the finest American-made tile products available, Surface Art truly delivers. From trendy to traditional, Surface Art tile and related products are always a timeless statement. Elegant, welcoming, and fully customizable, these eclectic tiles are exactly what you need to bring your bathroom, kitchen, or patio visions to full fruition. Surface Art offers up thousands of tile options, including collections in porcelain, ceramic, stone, glass, and vinyl, with plenty of options for both your floors and your walls. With all the trims and accessories you could ever ask for, it's easy to distinguish your space, creating floors and walls that truly stand out. From striking glass mosaics that add a modern twist to your walk-in shower, to burnished granite to beautify your hearth, there are a million reasons why we love Surface Art tile.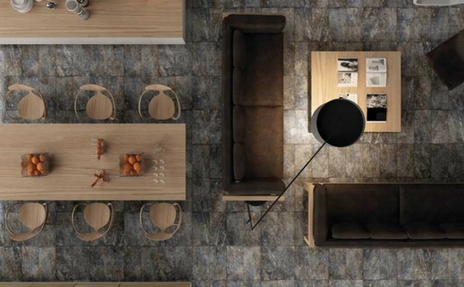 Explore Surface Art
With our extensive inventory Surface Art tile products, you can be certain that there's one that's a perfect fit for all styles, spaces, or situations. Surface Art products are an ingenious flooring solution to all decorating debacles, whether you're struggling to complete a modest update to your backsplash, or fully remodeling a sprawling commercial complex. These tiles are fully intended to be installed wherever you want them, since they are built for a full lifetime of usage. Simple to maintain and creating show-stopping visuals, Surface Art is your go-to decorating tool since it's so efficient to install. You'll especially love the fact that you've spent less time renovating and even more time relaxing and admiring your one-of-a-kind floor, backsplash, or wall.
At Kings Carpet One Floor & Home in Worland, we are proud to be your local tile flooring provider for Washakie County, and Hot Springs County, WY.